2018 marks FIVE YEARS OF SING TOWER HAMLETS and we're celebrating with a birthday concert on Thursday 19th July!
Since we started in January 2013, we've sung more than 100 songs, performed in parks and pubs and churches and choir festivals, raised over £25,000 for local charities, built lasting friendships, and had the BEST time singing our hearts out together!
Join us at St Paul's Shadwell on 19th July to hear some of our favourite songs from the last five years, have a sing-along, and raise a glass to community singing in East London!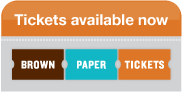 Check out the Facebook event for more details, and do give it a little share if you're local! Tickets are £10/£6 online in advance – click the link above to book yours now – let's have a party!
All proceeds from the concert will be donated to Spitalfields Music. This creative charity aims to bring artists, audiences and communities together so that everyone can find, explore and share extraordinary music in one of the most vibrant areas of London. Spitalfields Music's mission is to provide high quality, relevant and inclusive opportunities for people across East London to engage with music as creators, performers and audiences. We're proud to be supporting this brilliant organisation!