Tickets are now on sale for our Christmas concert on Thursday 14th December!
Join us for a A Merry Little Sing Tower Hamlets Christmas at St Paul's church in Shadwell. An evening of choir classics guaranteed to get you in the Christmas spirit and fill you to the brim with festive feels 🙂
Tickets are £10 (£6 concessions) in advance – to book yours online simply click the link below! All proceeds from the concert will go to the brilliant GrowTH, a charity providing emergency shelter and support into permanent accommodation for homeless men and women in Tower Hamlets.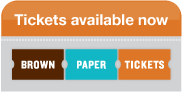 Let us know if you're coming on Facebook, and do invite your friends and family – the more, the merrier the Christmas!